The Local Food Association (LFA)
In 2020, FOCDE launched Local Food Association (LFA) through which it is working to facilitate a transition to a sustainable food system in Bushenyi-Ishaka Municipality. Through the LFA, FOCDE continues to foster food systems sustainability in Bushenyi-Ishaka Municipality. Working with different actors, FOCDE is facilitating a transition of existing local market actors towards shorter supply chains and greater sustainability and encouraging the emergence of new actors, not only to reduce CO2 emissions and overall environmental impacts, but also to secure and create long term local jobs and strengthen urban communities while supporting a local food culture.
As part of building a sustainable food system, FOCDE collaborates with different actors as a strategy for facilitating a transition to a sustainable food system by;

1) Encouraging every household to grow fruit and vegetable in the Municipality, in gardens, in parks, on rooftops, on balconies, on derelict lands etc., safeguarding & improving fertility of lands.
2) Supporting sustainable food delivery practices which encourages short supply chains and efficient means of transporting and delivering food to consumers in a more sustainable and less carbon intensive way.
3) Encouraging residents in the Municipality to consume local food sourced from local farmers and food shops, improving diets by reducing the share of animal protein and processed foods and switch to plant based diets, using products that meet environmental and sustainability criteria and preventing waste.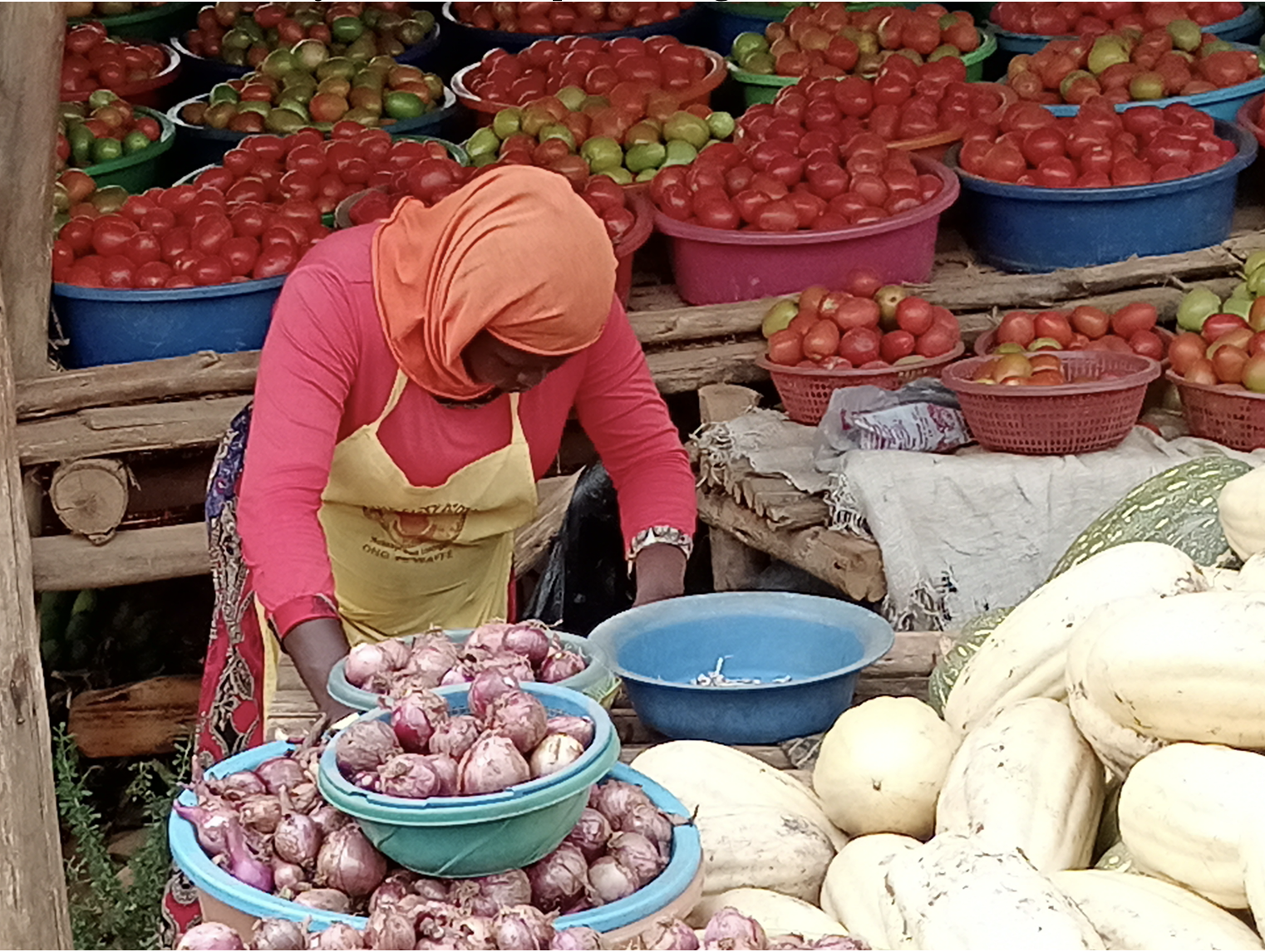 FOCDE is training women and women's groups in sustainable food production and natural resource management. This training is important because women are the ones mostly affected by environmental degradation as a result of food production. Through such trainings, FOCDE is working to increase women's participation in environmental governance by reducing the effects of food production on the environment such as water and air pollution, loss of wild life and natural habitats.
FOCDE continues to witness increasing costs of diet related diseases, environmental degradation, which have led to growing attention to food systems inclusiveness and sustainability. Therefore, FOCDE continues to put women at a fore front of building a sustainable food system in the Municipality. Women represent a high percentage of poor communities that are highly dependent on local natural resources for their livelihood since women are responsible for gathering and producing food.
Most food related greenhouse gas emissions are from producing food, transporting it and storing wasted food in landfills which produce greenhouse gas emissions that contribute to climate change and in turn this climate change puts food production at risk due to extreme heat, severe weather and drought. This further disrupts food production hence limited food security in terms of access, availability, quality, utilization and stability of food systems.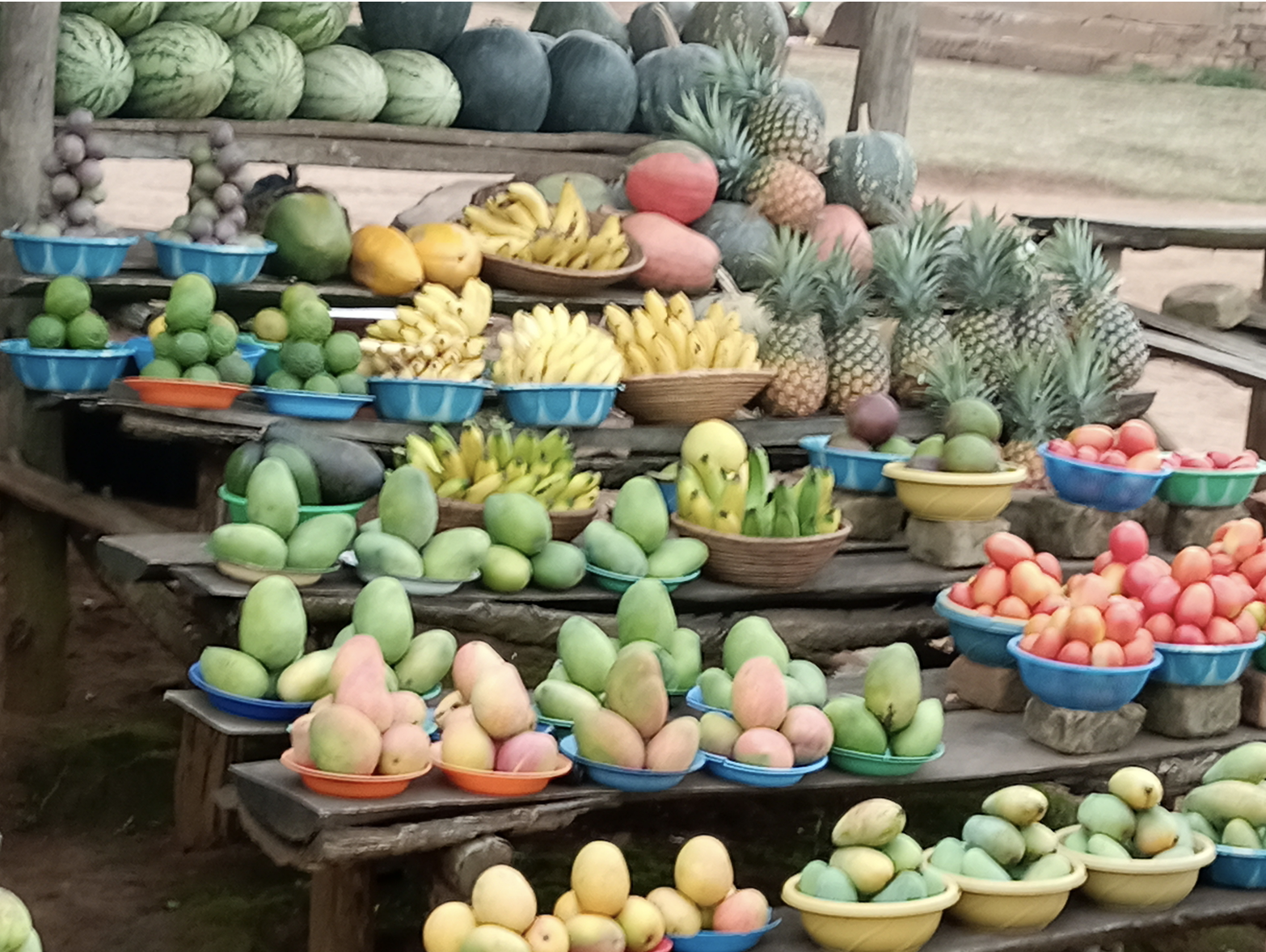 FOCDE encourages residents in Bushenyi-Ishaka Municipality to grow more fruits
FOCDE continues to build a sustainable food movement and supports farmers, food vendors, restaurants, food shops, schools, universities and residents in the municipality to undertake different actions aimed at building a sustainable food system. The actions FOCDE supports emphasize the need to place food systems at a fore front of addressing climate change through implementing activities tackling food production and consumption insufficiencies.
FOCDE continues to strengthen its Local Food Association (LFA) that brings together different actors including individuals, food producers, households, food suppliers, distributors, food vendors, hotels, canteens, schools, restaurants, final consumers among others.